XPEEDIN SURF SCHOOL & SHOP .OFFICIAL RIP CURL SCHOOL
Are you planning your next surftrip? We have a wide variety of accommodation in Somo and we will know how to advise you to find the best option and at the best prices.
Tell us your plan, dates, if you come alone or accompanied… and we will quickly prepare the offer that best suits your needs.
At Xpeedin Surf we have been at Somo beach since 1977 and we know all the secrets that you will want to learn and that we are willing to help you. You dare?
Fill in the following form, or contact us at info@xpeedinsurfschool.com or directly at +34/ 699 063 930 and we will be happy to help you/advise you:
Xpeedin Surf School – Shop
Teléfono: +34 699 063 930
E-Mail: info@xpeedinsurfschool.com
C\ Isla de Mouro 12, Somo (Cantabria) Spain
CLÁUSULA LEGAL PARA RECOGIDA DE DATOS MEDIANTE FORMULARIOS
Autoriza expresamente a la entidad Xpeedin Surf con domicilio en ISLA DE MOURO Nº 10, 1ºB, 39140, Somo (Cantabria), a la recogida y tratamiento de los datos de carácter personal de quien firma. Así mismo declara que se le ha informado convenientemente acerca de la tabla que se presenta en relación al derecho recogido en el art. 13 del RGPD.
BASIC INFORMATION ON DATA PROTECTION
RESPONSIBLE
Xpeedin Surf
INTENDED PURPOSE
Commercial and financial management as a client.
Management and sending of commercial communications.
DPO (Data Protection Officer)
In accordance with Art. 37 of the GDPR, the figure of the DPO is not necessary
LEGITIMATION
Consent of the interested party.
RECIPIENTS OF DATA TRANSFERS
No data will be transferred unless it is necessary to comply with the requested service itself.
No data will be transferred except by legal mandate. Tax and accounting advice.
RIGHTS
Right to request access to personal data relating to the interested party,
Right to request its rectification or deletion,
Right to request the limitation of your treatment,
Right to oppose the treatment,
Right to data portability;
HOW TO EXERCISE YOUR RIGHTS
Request our forms for the exercise of rights at: Xpeedin Surf MOURO ISLAND Nº 10, 1ºB, 39140, SOMO (Cantabria)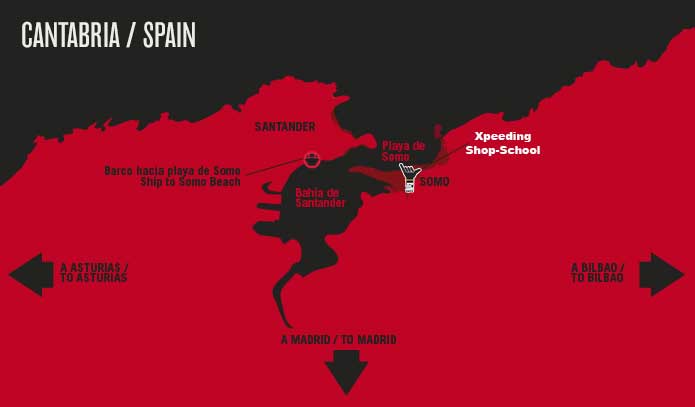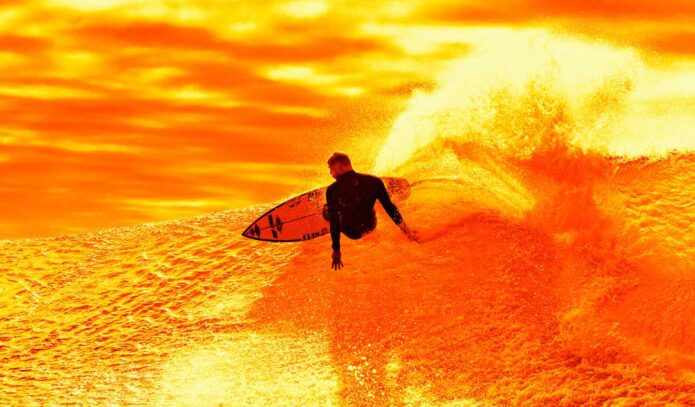 Xpeedin Surf is located, since 1977, on the beachfront in Somo, Cantabria. A magical place with very good waves throughout the year and which has become the first surf reserve in Spain. Somo beach has more than 7 kilometers of white sand and ideal conditions for all levels.
Somo is one of the surfing meccas in Spain and Xpeedin surf is part of that story. A great community of local surfers and a land, Cantabria, which for a few years has been able to see the potential that surfing has to attract tourism. A thousand things to see and do in the area. If you don't know Somo yet, it will surprise you and you will see many of the most beautiful sunrises and sunsets you will ever see.
If you do not know infinite Cantabria, let yourself be enveloped by its corners, its beauty, its people, its gastronomy and you will return from your vacation with a full mind and heart.
If you have never surfed yet, or want to improve your surfing, what better than to do it with Xpeedin surf, a different surf school, where we have sucked surfing, we love surfing and we will know how to transmit its magic from day one. We are waiting for you to make your next surftrip an unforgettable surf trip. You dare? See you in Somo.
At Xpeedin Surf we are of the opinion that no one grows alone, that is why we like to surround ourselves with the best professionals.
At Xpeedin Surf School we are looking for the best professionals in the sector. If you are a surf instructor, you have experience working in surf shops, or you simply think that your profile can fit into our staff, do not hesitate and call us directly at +34/ 699063930 or send us your CV toinfo@xpeedinsurfschool.comand we will study your case.
At Xpeedin Surf we have experience since 1977 and we give surf lessons for all ages and levels. We teach surfing in a fun and safe way, in very small ratios, to guarantee the maximum quality of our classes.
Our surf school has the support of Rip Curl and is located within the official schools of the municipality of Ribamontán al Mar. We have qualified and experienced instructors and a proven methodology for many years, so that you can enjoy your surf lessons from the start. first day.
More than 45 years in the world of surfing support us. Xpeedin surf is surfing and since its beginnings in 1977, on the beach of Somo, Cantabria, countless surfers have gone through the school, whom we have advised and helped.
We are located on Somo beach, Cantabria, one of the meccas for surfing in Spain and which has become the first surf reserve in Spain. Located on the beachfront, we have the best material, and a great team that loves teaching and surfing.